Asylum seeker's long wait for judgement day
Shira Sebban
| 17 October 2016
Finally he is having his day in court. After 13 months languishing in limbo in immigration detention, he has been given the opportunity to be heard. Hopefully, it won't be long now before his case is determined and his torment resolved.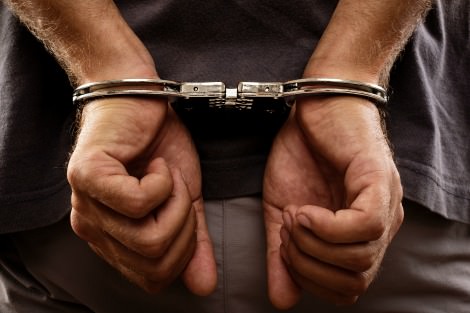 Or so I originally thought. But in today's Australia, asylum seekers are not treated the same way as you or me. Not only must they not commit a criminal offence, but 'all adult illegal maritime arrivals' have to sign a strict code of behaviour, which describes the high standards they are expected to maintain at all times.
It expressly stipulates, for example, that they not 'engage in any anti-social or disruptive activities that are inconsiderate, disrespectful or threaten the peaceful enjoyment of other members of the community'. An ostensible breach, no matter how minor, can lead to the cancellation of their bridging visa and indefinite detention.
His trial date was set long ago. For months he has been agonising over its possible outcome. At the same time, he knows he is one of the lucky ones. Having 'arrived illegally by boat' in late 2012, at least his protection visa application is well under way — unlike later arrivals who have no chance of receiving such an invitation at all.
Moreover, assessed as 'exceptionally vulnerable', he has been fortunate enough to qualify for legal funding. His supporters — friends he made while living in the community or those, like me, who visit him regularly in detention — have cobbled together a suit, shirt and tie, belt and shoes, for his court appearance, replacing his detention centre standard-issue attire of tracksuit or t-shirt and shorts.
He scrubs up well, I think, when I see him for the first time — not as originally planned in the courtroom itself, but in the bowels of the building where, handcuffed and accompanied by two immigration detention centre guards, he has been confined for the second day in a row to a tiny cold cell behind glass.
I stand cramped with another supporter in the doorway, as his solicitor attempts to comfort him, assuring him that permission has been sought from the judge to allow him to come upstairs. After all, he is technically out on bail.
At least he is now in the courthouse. That morning as I rushed to meet him at the appointed time, he had called me from the detention centre. Apparently, the Department of Immigration and Border Protection had not notified the centre authorities that he was expected in court that day and so no provision had been made to drive him there.
"The protections provided by Australian law do not apply to immigration detainees, even if they have not been convicted of a crime."
His barrister having successfully obtained an adjournment to the afternoon, he is eventually accorded the dignity of sitting in the courtroom like a human being. But there is another problem: his lawyers have not even had the opportunity to confer with their client face-to-face until now.
In a humane gesture, the judge offers them the use of the courtroom, retiring to his chambers until they are ready to proceed. The rest of the day passes in a flurry of discussion — everyone is aware that the precious days allotted to his court case are fast slipping away. If a way forward is not agreed upon soon, a new trial date will need to be found, which, given the busy court schedule, would mean a delay until some time next year, while he continues to wait in detention.
By the end of the afternoon, a resolution has still not been reached and it is agreed that he will need to be brought back to court for a third day. His lawyers appeal directly to the guards that tomorrow he be escorted to the courtroom as the judge has requested, rather than confined to a cell.
'You will need to put your request in writing,' comes the reply. Despite the lawyers' insistence that they have sent countless such email requests, it is apparent that unless the judge's instruction is clearly stipulated, the all-powerful Immigration Department may choose not to comply. After all, the protections provided by Australian law do not apply to immigration detainees, even if they have not been convicted of a crime.
Meanwhile like any accused, it has not been easy to live with his fate hanging in the balance. For him, however, the stakes are even higher. While he knows he can only ever be granted a temporary protection visa, the court case has introduced yet another uncertainty. How will it affect his chances of being allowed to stay, if only for a relatively short while?
Only time will tell. For now, all he can do is wait.
---

Shira Sebban
is a Sydney writer and editor, passionate about exploring the challenges life throws at us through her writing. A former journalist, she previously taught French and worked in publishing.
---